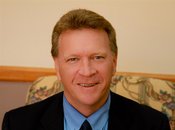 Mr. Arthur D. Wright
Dear Families,
We welcome all McCreary County students, staff and parents to the 2013-2014 school year. I am excited for the new school year beginning and want you to know that I believe there is no greater investment in the future than the education of our children. The McCreary County School District is committed to providing our students with a safe environment filled with exceptional staff and programs. The start of a new school year affords us an opportunity filled with anticipation and enthusiasm. We look forward to working with you to advance our school district.
The first day of school for our students is Thursday, August 15. I ask everyone to be mindful of this important day as there will be additional traffic in and around our schools as parents, students, staff and bus drivers become familiar with the schools, routes and routines. The safety of our students is a priority.
This is a very exciting time to be a part of the McCreary County School District. I am very excited about our dedicated team of professionals who are here to serve our learning community. Student achievement remains our highest priority. We will continue to align our resources to ensure success for every student as measured by state and national standards.
We will update you often through newsletters, phone or text messages, and school and community meetings. Also, please take a moment to visit our district and school websites. Our district website www.McCreary.kyschools.us contains all of our schools Open House dates and times.
We look forward to seeing you in our schools.

Wednesday, August 14, 2013, Opening Day for teachers

Thursday, August 15, First day of school for students
Sincerely,
Arthur D. Wright, Superintendent
McCreary County School District